1946 to 1964

Beginning of Kabaya Foods
Birth of a confectionery maker representative of Japan
1946
Establishment 1946
Caramel production began
Kabaya Foods started out with red-box Kabaya caramel.
Caramel saw exceptionally high sales at the time of shortages and lack of sweet foods.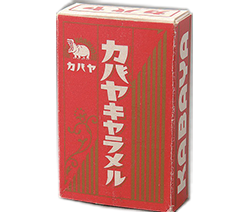 Origin of company name ~ Why Kabaya? ~
At that time, the hippopotamus had an image of being "quiet and peace-loving," perfectly agreeing with the citizens' feeling of building a peaceful society and hoping for an era in which the hippo's big mouth can eat delicious foods. Therefore, we have included "Kaba" (hippo) in the company name.
The logo was used at the time of establishment of the company, until 1987.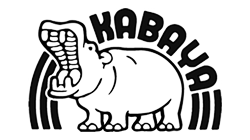 1952
1952
Gift masterpiece
"Kabaya Children's Books" was launched
The "Kabaya Children's Books" appeared as a prize in the 'Kabaya Caramel' campaign.
It was on August 3, 1952, when that first issue was published.
The highly collectible first issue of Kabaya Children's Books was titled "Princess Cinderella." Perrault's work was used in 3 issues: Cinderella, Sleeping Beauty, and Thumbelina.
Since then, 159 volumes were issued at the rate of one a week, until Volume 12, No. 15 in 1954.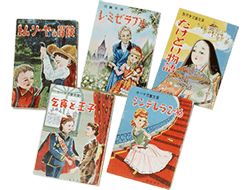 Kabaya Children's Books can be read thanks to the efforts of the Okayama Prefectural Library;
the entire Kabaya Children's Books collection was digitized.
The home page of the Library is open to the public; anyone can browse through the internet.
Please enter 'Kabaya Children's Books' in the link below to search.
Digital Okayama Encyclopedia
http://digioka.libnet.pref.okayama.jp/
Started advertising activities with "Hippo car" and "Kabako"
More than 15 cars were designed, modeled on the baby hippo in 1952, which travelled the country for caramel advertising activities later.Furthermore, a baby hippopotamus was bought from Germany in 1953, then she, named "Kabako", toured most of Western Japan in a water tank truck.
In those days when genuine hippopotamuses were unusual, Kabako boasted enormous popularity among children and made a brilliant impression.
After about 2 years, Kabako was taken over by the Ikeda Zoo (Okayama City), which changed her name to Deka, and she spent her later years at the Ishikawa Zoo (Tokachi Town, Ishikawa Prefecture), loved by everyone as Japan's longest-lived hippopotamus.
She died on August 5, 2010 at an estimated age of 58 years (over 100 years old in human years).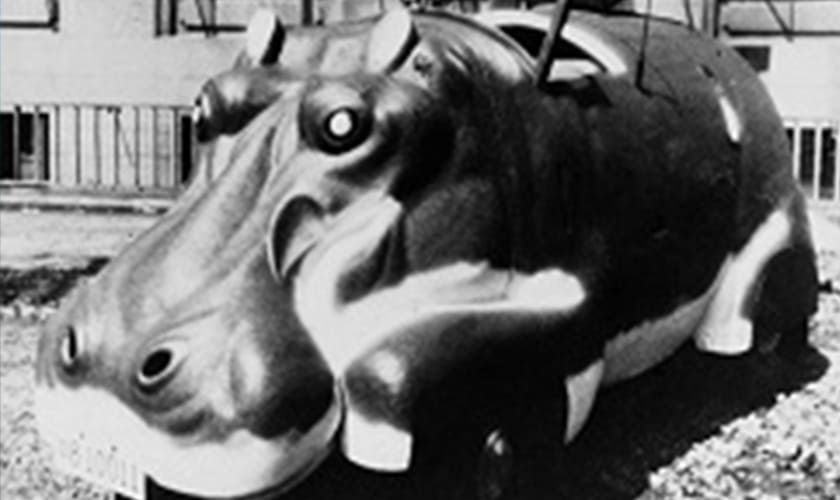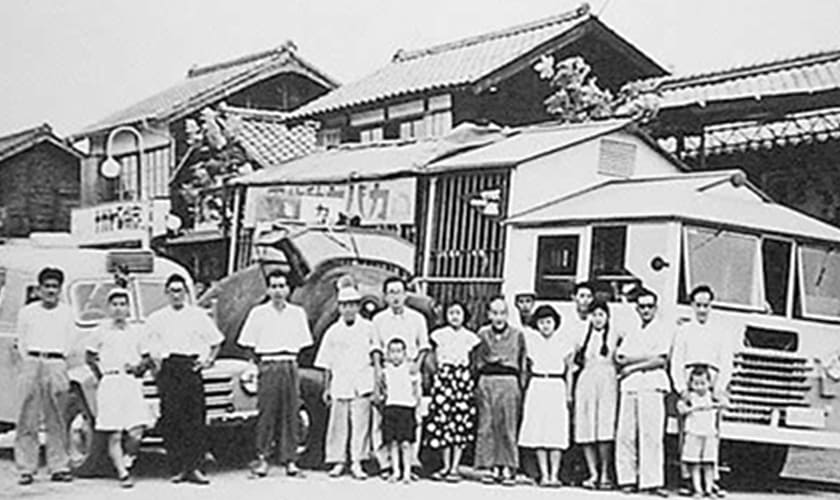 1965~1999

Our wishes
To be a general confectionery manufacturer
1965
1965
"Juicy C" (Fizzy candy) released.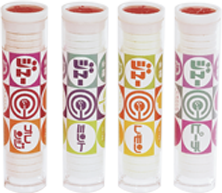 1975
1975
"Muscat Candy" released.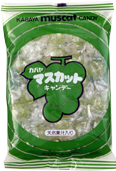 1978
1978
"Big One Gum" (Gum with plastic toy) released.

It was the first confectionery starring toys to appear in the confectionery section. Popular plastic models of the time, cars and airplanes could be assembled without using glue. It was sold until 1990.
"A little metal car with confectionery" (Candy with Toy) released
We partnered with Majorette company, France and released a little metal car with gum.
1979
1979
"Sebon Star" (Candy with Toys) released.

1984
1984
Construction of Kanto factory, nearby Tokyo metropolitan in Ibaraki prefecture.
We started full-scale production of chocolate.
1988
1988
Introduce CI (Corporate Identity)
We have changed the company logo mark.
1990
1990
We started manufacturing gummy candy.
1991
1991
Okayama Plant was newly constructed and moved to Mitsunonokuchi, Kita-ku, Okayama.
Our factory has been reborn as an environmentally friendly plant with the aim of manufacturing of high-quality of products. Separate production line for Candy, gummy, pretzel, gum and confectionery with toys were installed in category wise.
1996
1996
Saku Saku Panda(chocolate) released.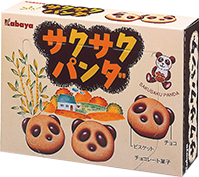 2000 ~ today

Next step
Renovation not bound by the past
2000
2000
New production line for baked cookies was installed at the Okayama plant.
Start production of authentic cookie.
Okayama Plant and Kanto Plant acquired the ISO 14001 Certification.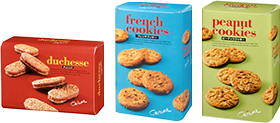 We launched the "Careme" brand. This brand was named based on French confectioner "Marie-Antoine(Antonin)Carême", who was famous in the era of the French Revolution.
2002
2002
"Hone Hone Zaurus" (Candy with Toys) released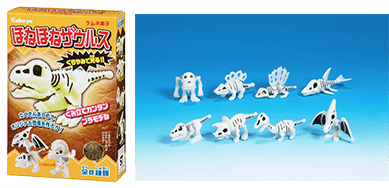 2004
2004
Opening of "Kabaya library" as a part of factory tour at Okayama Plant.
Pureral Gummy(gummy) released.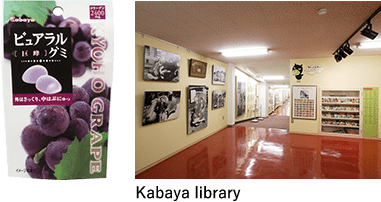 2005
2005
Okayama Plant · Kanto Plant acquired the ISO 9001 Certification.
2006
2006
Reproduction of the "Hippo car" as a project for commemorating the company's 60th anniversary
2009
2009
"Salt Charge Tablets" (Fizzy candy) released.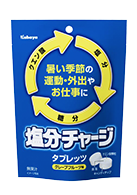 2011
2011
In commemoration of the 65th anniversary, we produced the "Girlfriend of the Hippo car".
"Hippo car" named as "Cookie-kun" and "Choco-chan".
The 2nd Kanto Plant was constructed in Hitachi Omiya city, Ibaraki prefecture.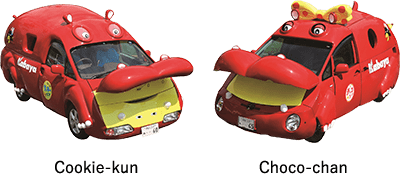 2012
2012
Start of factory tour at the 2nd Kanto Plant.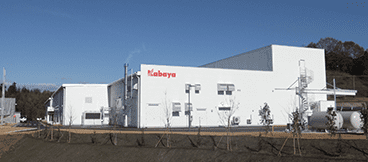 2016
2016
70th anniversary of foundation.
70 years has passed since our company has established in 1946.
Established Nippon Kabaya Ohayo Holdings Inc
Nippon Kabaya Ohayo Holdings Co., Ltd. was established and became an operating company.
Established Kabaya Foods Tokyo Headquarters
The Tokyo head office was established in Kioicho, Chiyoda-ku, Tokyo, and the system was shifted to a two-head office system.
2018
2018
We joined Japan Business Federation
Kanto Factory and Kanto No.2 Factory have acquired certification of international standard "FSSC 22000" for food safety
2019
2019
Okayama Factory has acquired certification of international standard "FSSC 22000" for food safety
We are proud of our spirit of giving our children dreams and smiles and will continue to challenge valuable manufacturing